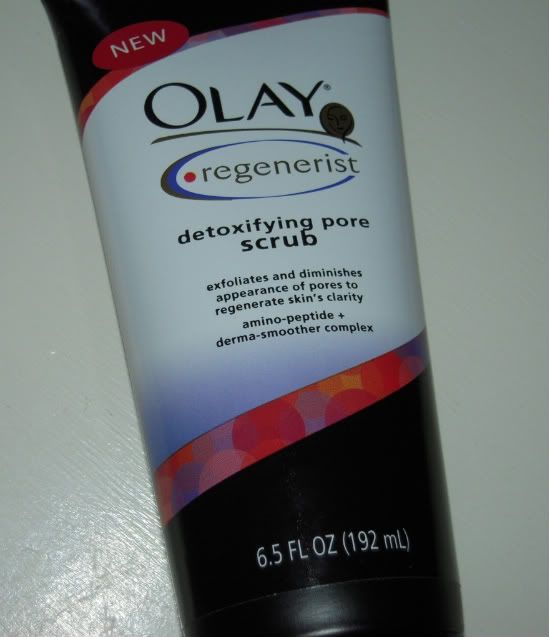 OLAY - Regenerist Detoxifying Pore Scrub
Detoxifies skin to the pore for a beautifully regenerated appearance.
Deep cleans down to the pores to purify your skin's appearance.
Amino-peptide cleansing complex minimizes the appearance of pores for beautifully, regenerated looking skin.
Derma-smoothers exfoliate to polish away dull skin.
How I used it:
Once a day (AM)
Duration: 6 weeks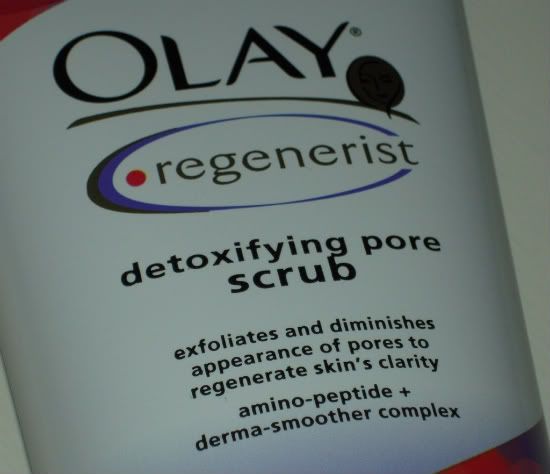 I got this Scrub about two months ago and have been using it since then almost everyday, not as a scrub, but mostly as cleanser. This is meant to be a scrub, but I would prefer calling it a gel cleaner with exfoliating micro beads.
The product itself is a runny, transparent gel, with some kind of orange micro beads in it. The beads are sparse and not dense. They don't exfoliate at all. Those beads are not grainy enough nor the product is thick or dense to hold it on face. It foams well and cleans the skin like any other cleanser would do. It removes oil and is not drying. The skin feels clean for sure. It did make the skin surface smooth, which is something I like. I don't have too large pores, so I couldn't notice much of a difference there.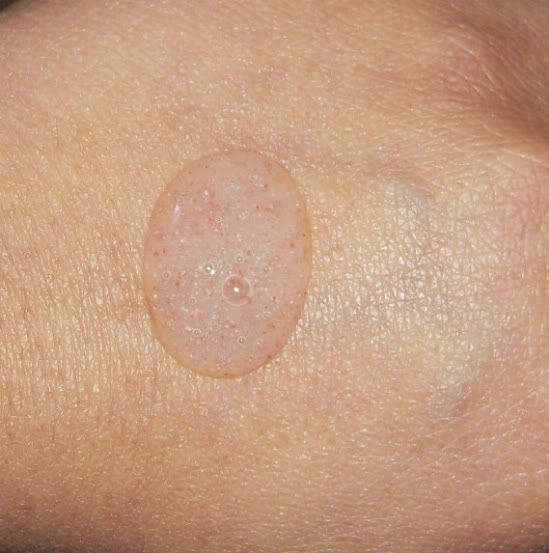 My personal expectation from a scrub is to get a scrubbing effect, which means it should help me to get rid of some dead cells and clean my pores. This unfortunately does not gives me that 'scrubbed' effect.
The scent is not annoying and is bearable. Even though it does not leaves the skin dry, I would not use it during winter, because it I am positive it will leave my skin with that 'stretchy' feeling.
The quantity and the price ratio is good. You get a lot of product for the price you pay.

I would say its a good cleanser, but not a good Scrub. Sorry, not impressed!
Disclaimer

:

These are my personal experience and thoughts about the product. Things that work for me may not work for you and vice-versa. Every skin is different.