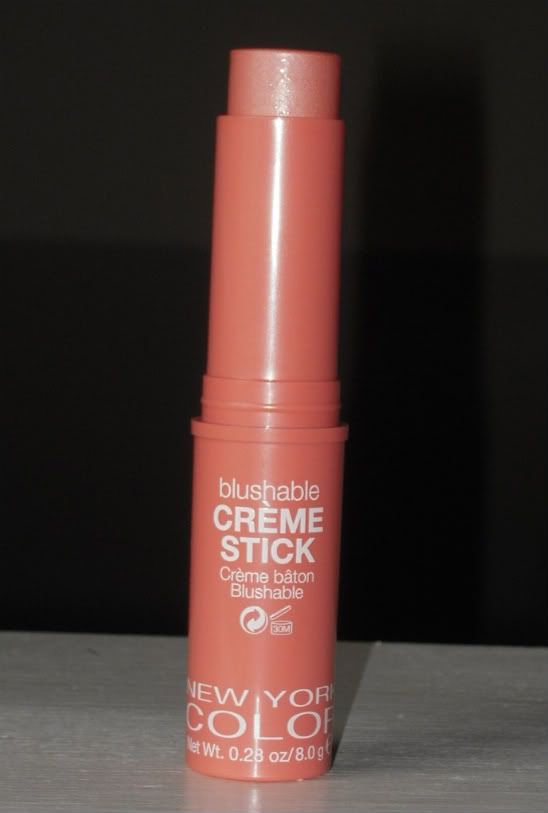 N.Y.C Blushable Creme Stick in Plaza Pink
This is one fantastic product, I never knew even existed!!! Thanks to Twitter and You Tube, I went ahead and picked this. Now, my past experiences with these kind of over talked, over hyped products were not always pleasant. All of 'US' make-up junkies go crazy when we hear about something.
My Ulta had this on sale for $3.19 and I had some coupons aswell, so I thought Why not??
N.Y.C Blushable Creme Stick in Plaza Pink
I never expected this to be so nice, especially for the price I paid. The color I have is in Plaza Pink. It is a Peachy color, rather light peach in color. The product certainly has frostiness to it, but on cheeks the frost doesn't shows too much. Its not OTT Shimmery or Glittery.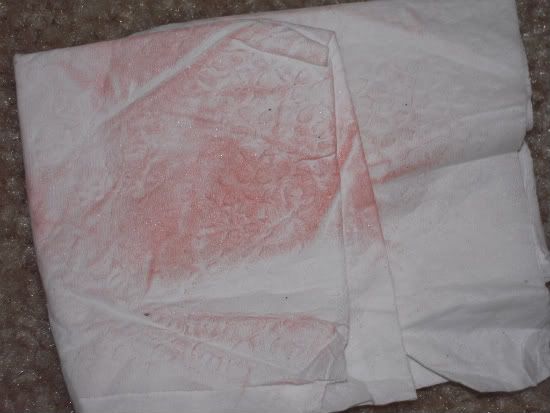 Color in the tissue after I wiped off my swatch
The product is creamy, very creamy. It blends beautifully to give the desired flush of color. The color that I have is decently pigmented and it really shows up on my NC40 skintone. I used my fingers to apply it. Just dab on cheeks and blend. Its creamy and less product is needed. This gives enough time to blend. Its not dry or caley looking. No tugging of cheeks whatsoever.
The product has no smell and the staying power is pretty great too. Its lasts for a long long time. The weather here has been humid from past few days and the blush did stay on my cheeks. I wore it by itself and it gave a natural, slightly dewy look. You can use this as base for other blushes too. It is pretty neutral peach color, so I believe it can be layered below many peachy, pink, peachy pink, coral blushes as bases.
For lovelies with Darker skintones, it can be used as highlighter, but then again there are some chances that it might look ashy.
It reminds me of Clinique Creme blushes, that I believe I have reviewed in the past. This one comes in many shades, both matte and shimmery. I don't have an idea if these are permanent or Limited Edition, but its a Fantastic product and you can't beat the price....Worth a try!!
I am soo impressed!!!! Definately not my last one....:)