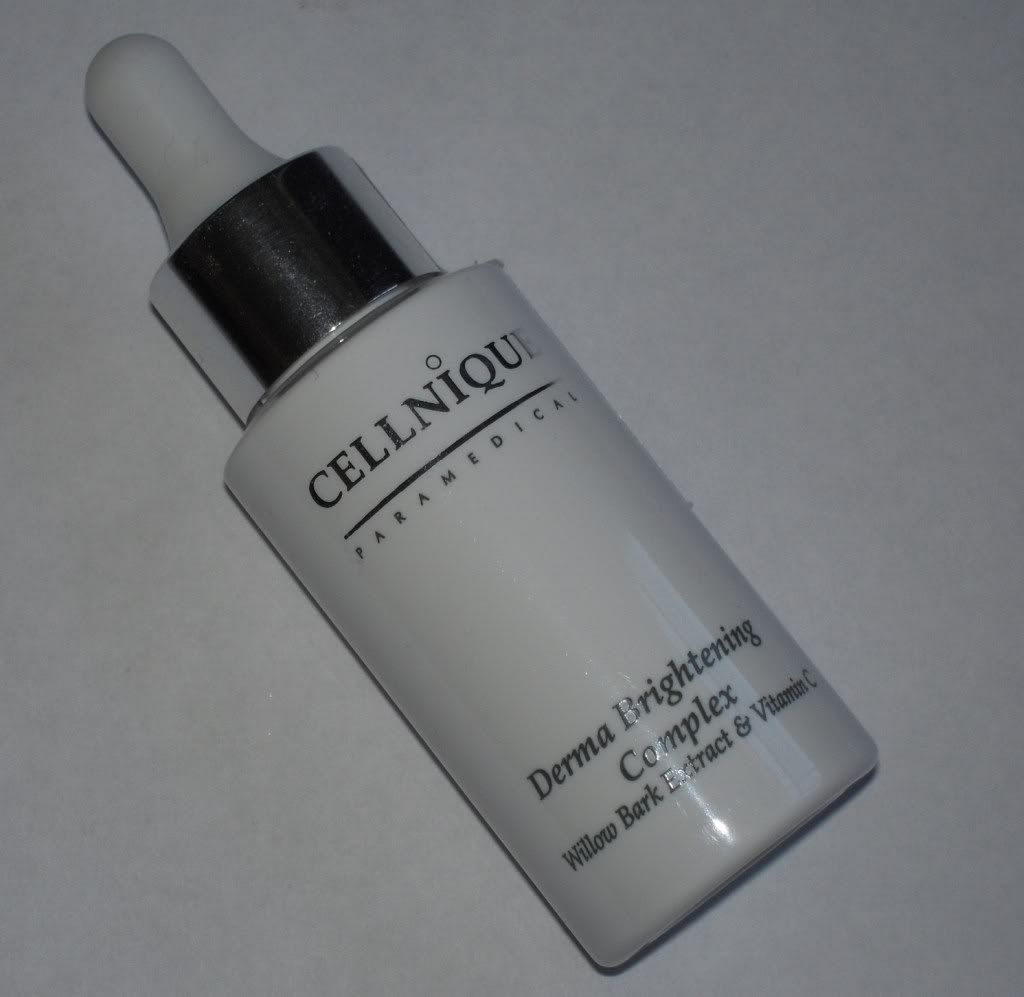 Few weeks back I was sent two products by Cellnique.
1. Brightening Serum
2. Face Masque
It seems the companies know I am sucker for trying skin care products. They gave me a chance to pick 3 products, according to my skin condition, use them and review them.
Before we begin talking about this, I would like to briefly tell you about my skin condition and issues.
1. My skin tends to get dry and flakey in Winters. There are these flakey patches.

2. I am prone to hyper-pigmentation and Dullness. I never tan evenly. I just end up with dark, uneven patches that is not so good.
I was using Clinique Even better skin tone corrector and honestly, it was working and I had absolutely no complains.
When the Cellinique people gave me a chance to try their product, the curious Blogger in me agreed to become a Guinea pig.
Some Basics of Serum that I have read and know (Courtesy: The Internet)

What is a Serum?

A face serum is a clear, thick, liquid beauty product applied to the face and neck area. Face serums come in many different varieties and are often meant to target a specific problem.

Serum Vs Moisturizer

Facial serums give you added moisture. The main reason to use a facial serum is to get added nutrients into deeper layers of skin that a regular moisturizer is not able to reach.
While serums deposit nutrients, moisturizers are meant to deposit moisture and hydration to the skin.

How does the Serum Exactly works?

A moisturizer has larger molecules than a serum. Due to their large molecules, moisturizers can only penetrate the first layer of the skin, allowing them to hydrate and seal in moisture. A face serum is able to penetrate into all three layers of the skin because it is made of smaller molecules. The serums ability to go deeper into the skin is what allows it to help combat many common beauty complaints.

Types of Serums:

You can get many types of serums such as anti-aging serums, skin brightening serums and acne preventative serums. They can be used to help fight the signs of aging such as lines, wrinkles, and dark spots. They can also be used to help prevent acne and brighten the skin. You apply the serum after your toner and before your moisturizer, on a slightly damp face.

Ingredients in a Serum:

Depending on its specific purpose, a serum can contain a wide variety of ingredients, including vitamin C, amino acids, mushrooms, glycerin, cucumber, and aloe.

The whole segment has been copied from Various web sources.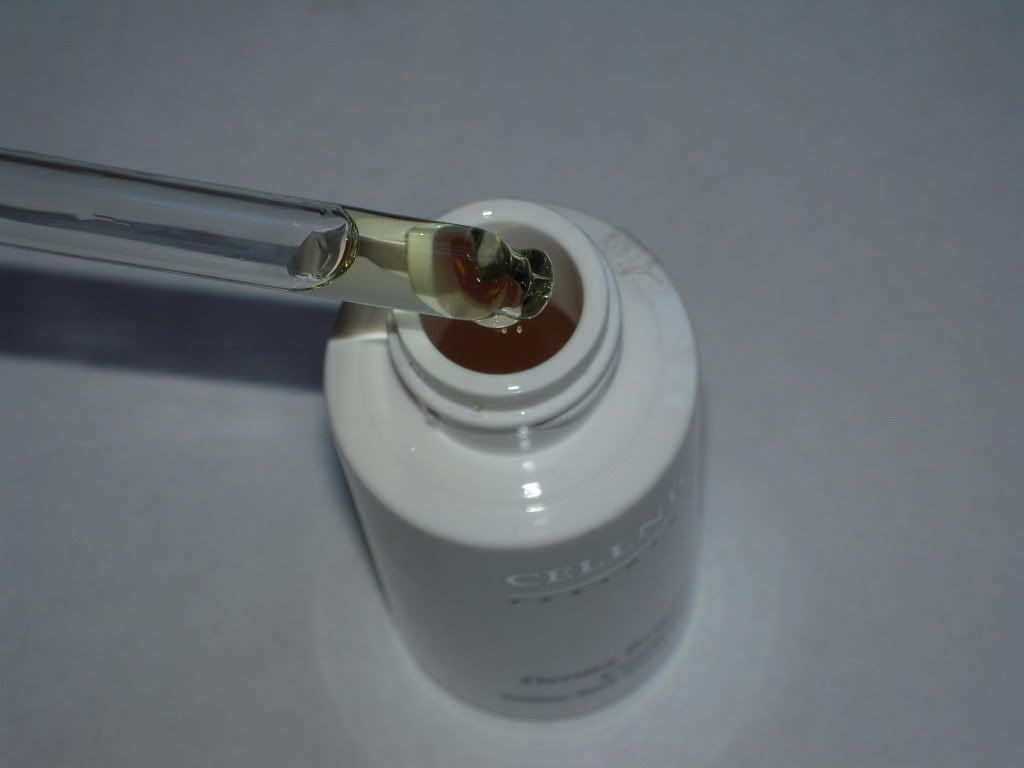 Over to the reviews of Derma Brightening Complex
Formulated with liposamal Willow Bark Extract and Vitamin C, this
strongly-effective yet gentle formulation works excellent on skin discoloration,
dull and uneven skin tone, restores skin's luminous glow without provoking any
skin irritation or peeling. Unprecedented clarity radiates from within.

The Claims:
Works on skin discoloration, dull and uneven skin tone
Exfoliates dead skin cells without provoking skin irritation
Rich moisturizing arributes for skin softening
Promoting a firmer skin texture
Antioxidant protection for the skin
The color:
Light Yellow/Straw color.
The consistency

:
Thick but light.
The smell:
No fruity or Floral smell. The smell reminds me of my visit to Homeopathy clinic.
The applicator:
Clear Dropper.
The Contents:
It has 3 contents that are very potent and work well for Discolored patches and Hyper-pigmentation. Lactic Acid, Kojic Acid and L-A ascorbic acid. Kojic Acid has amazing results on dark blemishes and spots.
The application:
Duration
: 5 weeks AM and PM
Technique
: I use my fingers to dot the product all over the face and neck and then gently massage it into my skin till it is completely disappeared.
Initially, the product feels slightly sticky when spread on skin, but within a minute it dries up. The face is very well moisturized and it would be absolutely fine if I don't use a moisturizer. The product does not has SPFSo, I end up using some SPF based Moisturizer. The serum gets completely absorbed into the skin and is not greasy at all. I can wear my regular make-up over this one.
The consistency is not thick or goopy, so just 3 to 4 drops are enough to cover the whole face. It feels soft on skin and makes it feel really hydrated. It gives the skin a silky smooth texture and the pores are less visible. In my case, I don't have huge pores, so my facial skin appears perfectly refined and smooth.
The effects:
I noticed decent change in skin tone and texture. I would have loved to add a before and after picture of myself, but my camera and my photography techniques just failed to capture any noticeable change in the pictures. Personally, I feel the product helped in reducing some uneven patchy spots, making the face appear more brighter and clear. All dullness gone!! It works well on my uneven, patchy skin. There is a visible radiant glow.
I didn't notice much change in the initial 2 weeks, but from 3rd week onwards, I could see this working.
Reaction to the Product:

I had absolutely no adverse reaction to this product. No breakouts or itching whatsoever. The product claims that it Exfoliates dead skin cells without provoking skin irritation and this is absolutely true. I didn't feel and tingling sensation at all.
The Cost:
$45 for 30 ml of product. It is on pricier side, but its not very steep in comparison to other SERUMS in the market. Its worth giving a try. A little goes a long way and a bottle should last for at least 6 weeks or more if used twice daily.
Verdit:
The product is good. It did show some significant change on my skin texture and appearance.
Disclaimer: The product was sent to me for consideration. This is my honest opinion. The effectivity of a product varies from person to person. Please use any skincare product at your own discretion. Refer the policy section for more details and feel free to ask any question if needed.


http://www.cellnique.com/