As Sephora friends and Family sale nears to its end days, I couldn't stop myself from ordering this amazing Collector's Edition Fragrance Sampler For Her.
Usually I am not a fan of any sampler sets, be it make-up or fragrance. Fragrance samples come mostly in vials, and though they are useful to try on a scent, they are not CUTE and the amount is teeny…tiny.
But this particular sampler set is totally different, because most of the fragrances that are included in this kit are miniature versions of the original bottle and are pretty good sized. The sample selection also wonderful. It includes some of the best selling fragrances.
These are actually deluxe sized samples, in cute bottles. They are not spray bottles.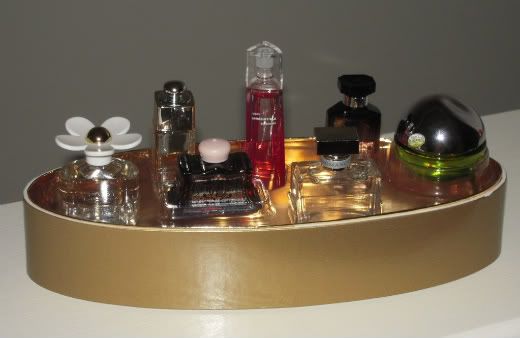 Collector's Edition Fragrance Sampler For Her
This boxed ensemble is the perfect gift of fragrance when you're not sure
which one to choose. This set includes seven samples of our top-selling women's
fragrances to try, a gift voucher that can be redeemed at any Sephora store for
a full-sized bottle of any one of the samples included, and a fragrance
guide.

This set contains:-
0.17 oz Juicy Couture Eau de Parfum
0.25 oz Ralph Lauren Romance Eau de Parfum
0.13 oz Marc Jacobs Daisy Eau de Toilette
Dior Addict Shine Eau de Toilette
Givenchy Very Irresistible Givenchy Eau de Toilette
0.16 oz Stella McCartney Stella Eau de Parfum
0.24 oz DKNY BE DELICIOUS Eau de Toilette
Fragrance guide


After trying and testing all these scents, a voucher inside the pack enables you to choose and pick one favorite fragrance from the samples in full size. The voucher is redeemable only in store. This is good for bigger "full sized" bottles. Dior, Juicy couture are 1.7 oz. DKNY, Ralph lauren, and Marc Jacobs are for 3.4 oz. Givenchy is for 2.4 oz and Stella is for 1.6 oz.

This is such an awesome deal…and a great way to decorate the vanity area. I love love the CUTE LITTLE BOTTLES….