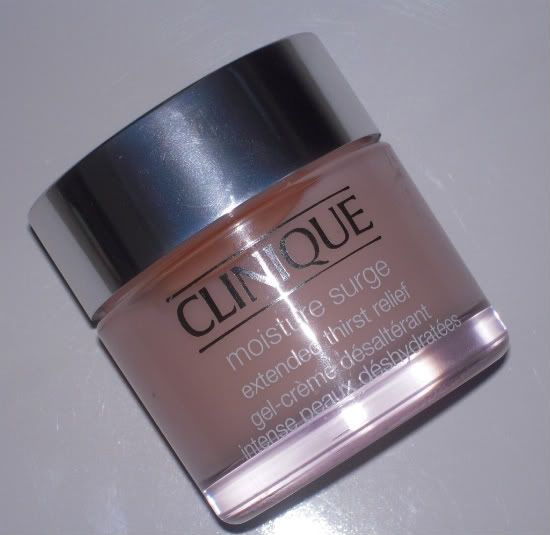 CLINIQUE - Moisture Surge Extended Thirst Relief
I was so excited to try this product from Clinique. Clinique has been one of my favorite brands for skincare. I love their majority of skincare products.
This Moisture Surge is no different. As much as I like the product, I personally feel its not something amazing or spectacular. Don't get me wrong, its a nice product, but not as great as it is hyped on Youtube.
I have used an equally good product at half the price of this one, which I will tell later in the post.
Enjoy rapid refreshment and a full 24 hours of soothing moisture with an
addictive by-a-waterfall feel. Advanced hydration boosters and a new botanical
blend hold skin's moisture in balance through stressful shifts in humidity,
indoors and out.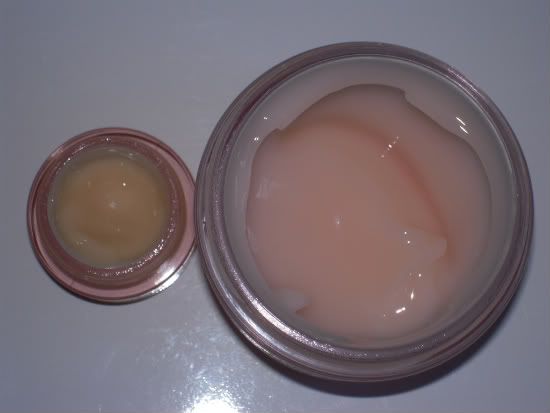 The Texture and Consistency
How I used this:
Everyday on my Face (AM and PM)
Duration: 4 Weeks

The Consistency
: Its a gel consistency and is very very light in texture. Its a very soft, smooth product. Its peachy pink in color, but thats not important. When I first opened the jar, I thought its so similar to 'All About Eyes' eye cream, but its different...I don't even know why I compared it...lol!
The Fragrance
: Practically No fragrance, which I love and prefer in skin care products.
The product spreads easily and when first applied, its slightly sticky or tacky, but within 45 seconds, it just sets into a thin shield. Does this rings any bells? Well, its very much similar to Skin MD Natural, a Shielding Lotion which was sent to me for consideration. Now, the basic consistency is a bit different, but end results are same. It creates this even, smooth surface and to some extent works as a primer for foundation or any other make-up application. It literally reduces the appearance of pores and lines.
The packaging
: It comes in a jar, not a very hygenic packaging, but for that consistency, pump might be difficult.
I like the product, but I think its not what I wanted. I was looking for a deep moisturising gel kind of product. Anyways, if the could get the same benefits by using MD Skin Natural, by paying less, why would I opt for this....and no, MD Skin Natural is not sponsoring me for life time...lol!

Disclaimer: Clinique Moisture Surge is my own purchase and this is not a sponsered reveiw.