This is a Hana Professional Flat Iron 1" sent to me by Misikko, for trying it out and reviewing it.
Misikko is a company, that sells "Professional flat iron" on their webiste
www.misikko.com
The whole package....isn't it cute??
They sent me a Flat iron, along with a Hana ShineShield Thermal Protectant, Silicon Thermal-Proof Heat Pad and Misikko Heat-Proof Pouch. They also sent some cute fake flowers for decoration.
The pink pouch and the pink flat Iron
I have used it 3 times and its working fine for my hair. I have to click few pictures before reviewing these with you all.
Heat Proof silicone mat and Iron
Now you will see tons of reviews on various beauty blogs for this product, as the company is marketing it and sending it to bloggers for consideration. There is no shady thing or scam.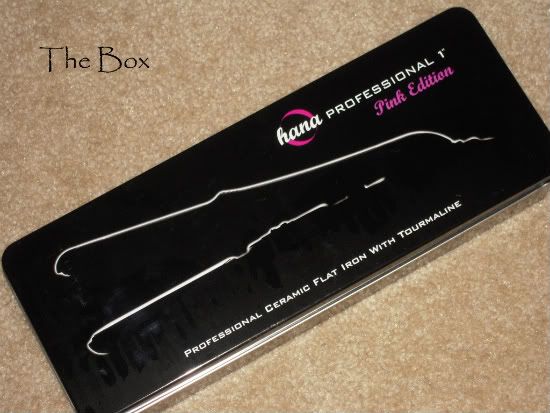 The Box
I have not been paid to do a review. I consider myself a guinea pig, trying out something totally new and then reviewing it. Oh, the box above, it will make a good box to store hair accessories....
Misikko Heat-Proof Pouch
These are all the stuff the company sent. See this space back for a review on the iron and the shine serum/hair protectant.