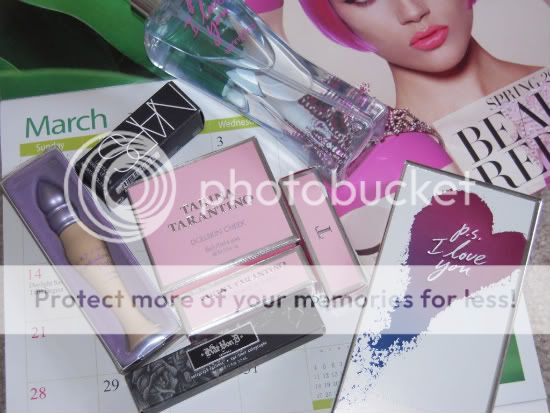 'BEAUTY BUYS' is another term coined for the infamous 'HAUL'. Its just the
list of things I buy and the ones you will hear me 'yak', 'blab',
'review' about in next few posts!!!


Goodies I picked are:
NARS Lipstick in Dolce Vita (My first ever NARS Lippie)
KAT VON D Liquid Eyeliner.
TARINA TARANTINO Lipsticks and Blush
BATH AND BODYWORKS Perfume and Mist

So we will 'talk' about these goodies soooon...