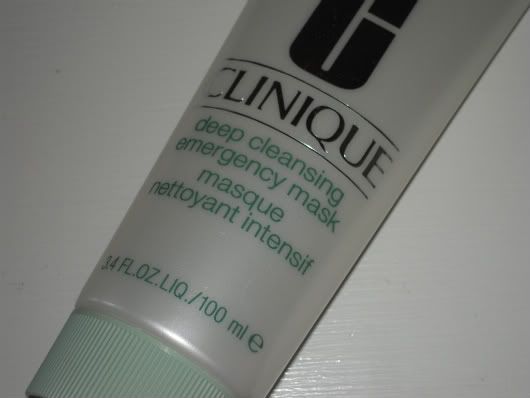 CLINIQUE: Deep Cleansing Emergency Mask
I picked this one at my CCO by mistake. Its a product exclusively meant for oily skin and these days I am seriously a victim of dry, ultra dry and flakey skin. This product is a total no-no for me. I did use it once and it painfully ripped off last drop of my natural skin moisture!! Again, as I said, my fault...its meant for oily skin and me giving a negative reveiw for a product that was not meant for me would be unfair to the product and very mis-leading for anyone who reads my review (and if at all believes in them....)
Then why is this product here?? Well, I would say me and my husband are poles apart from each other when it comes to skin texture...well, we are poles apart in many things, but that is a different story...lol!!
He found this product very good and agreed to become my guest reviewer...
So whatever you read from here is totally his experience with this product and not mine. If it does not agrees with your skin, please catch hold of my hubby's neck...you have the permission....:)
CLINIQUE: Deep Cleansing Emergency Mask
This is a mask that has Kaolin in it and is a clay based mask. It just took 5 to 7 minutes to dry completely. The skin was soft and felt very clean. The black heads or clogged pores felt clean and smooth. There was mild stretching after washing it off, but then that was taken care of by application of a light moisturizer.
There was a mild tingling effect, but no burning or itching whatsoever.
He only told me this much...also added, that he feels the same when I applied Mint Julep Mask...lol!!!
So, yes...please decide yourself...My experience with Clinique Brand in general has always been Fantastic!! This product is for Oily skin people, and as I told earlier I have dry skin, this didn't work for me...SIMPLE!!!
Disclaimer: This product has been purchased by me.