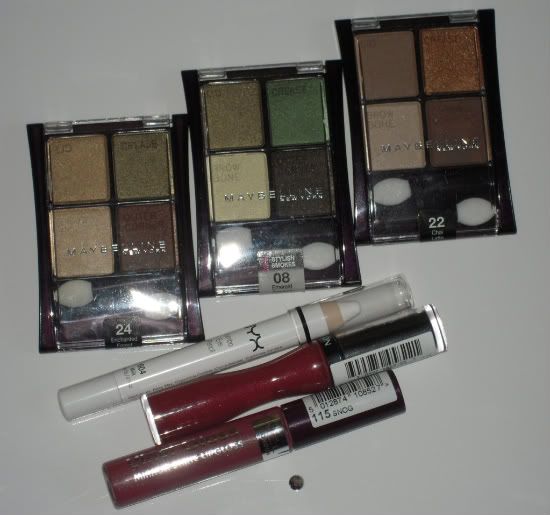 'BEAUTY BUYS' is another term coined for the infamous 'HAUL'. Its just
thelist of things I buy and the ones you will hear me 'yak', 'blab', 'review'
aboutin next few posts!!!

Goodies I picked are:
1. NYX Jumbo Pencil in MILK (Free as Level 1 points from Ulta)
2. RIMMEL Lipgloss in Snog (from ULTA Sale section)
3. REVLON Lipgloss (ULTA Sale section)
4. MAYBELLINE Expert Wear Eyeshadow Quad (BOGO Free offer)

I had $5 off coupon too, so everything was barely $8 and some cents....Cool Deal...Right??